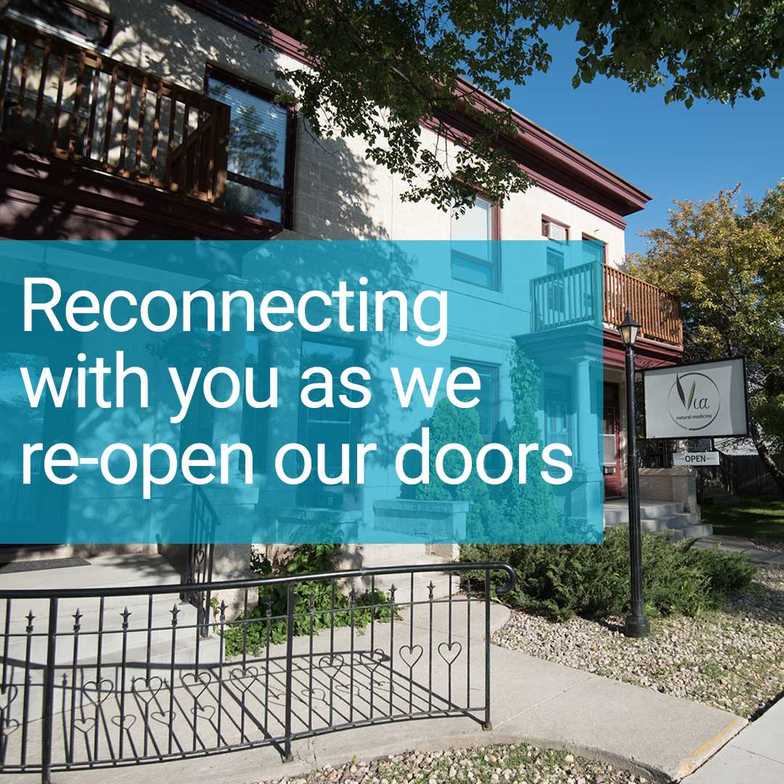 We are happy to announce that effective May 4th, we are re-opening the clinic to the public. As per the guidelines of the Province of Manitoba, we will be employing the following recommendations to continue to support the health and safety of all as we re-open our doors.
◦
Staff, patients, or people attending with patients must use the self-screening tool before booking an appointment:
sharedhealthmb.ca/covid10/screening-tool
◦
People identified as symptomatic for COVID-19 will be instructed to contact our public health centre via Health Links/ Info Sante, and any treatment from our facility will be offered via remote telemedicine.
Entry into the clinic will be regulated to prevent congestion.
We will continue to offer remote product pick-up outside the clinic for medicine refills.
Work/ service areas will be sanitized after each patient.
At this time, we will not be able to offer tea or other food or beverages in the clinic.
We will limit the occupancy of the clinic to fewer than 1 person per 10 square meters.
We want to thank you for the massive outpouring of love and support that we have received over the course of the past few weeks. We are profoundly grateful to be working in a field that supports the health and wellbeing of our community. We look forward to reconnecting with you as we work together to understand what makes us all healthy, strong, resilient, and vital.
Stay well and see you soon!
Dr. Heather Cardona, HD
Dr. Jessica Beatty, ND
Dr. Dara Morden, ND
Andre MacNAir, RMT
Roxanne Ross, CHt
Leyla Hassan, Manager

We are here to help.