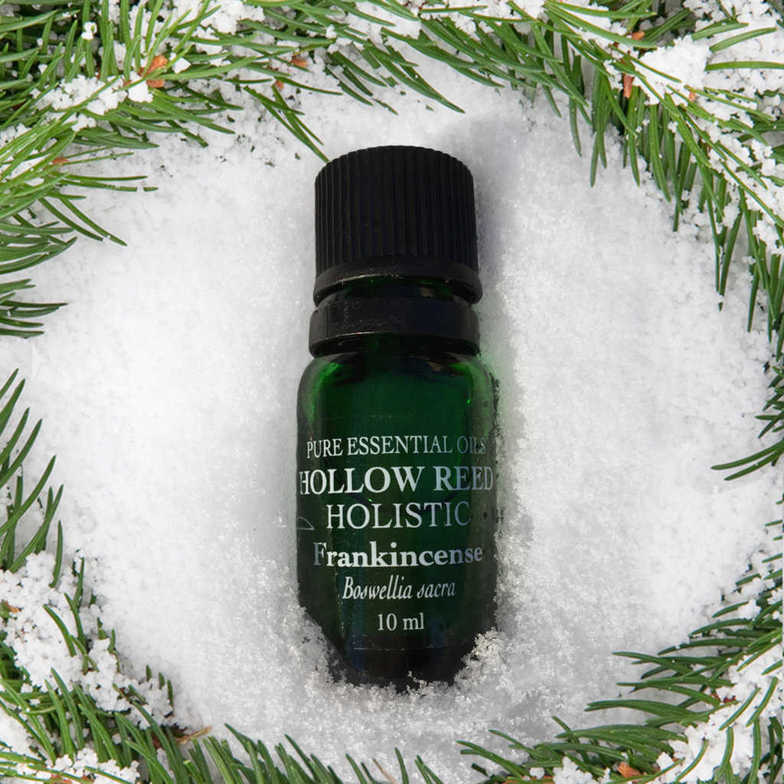 It's #MedicineMonday! Today we are sharing the healing properties of Frankincense, (tis the season, after all!) One of the most ancient and powerful medicines, Frankincense, known in botanical medicine as Boswellia, was once more revered than gold due to its therapeutic qualities. Over time, studies have continued to confirm the ancient healing properties of Frankincense, most notably its anti-inflammatory properties.
In natural medicine, there are 2 main ways to use Frankincense:
1- Using the essential oil in a diffuser or mixed with a carrier oil for topical use. Using a drop of Frankincense mixed with a carrier oil for arthritis or any other chronic pain condition is extremely helpful. If you are feeling under the weather, putting a drop in a bath is profoundly therapeutic and safe for all ages to boost immunity and a sense of wellbeing. In a diffuser, Frankincense is well-known for its calming effect on the nervous system. It has been demonstrated to help with depression, anxiety, and fear. (No wonder this has been used for thousands of years in churches and temples as a resin that was believed to clear toxicity from the space and support spiritual connection).
2- We also use Frankincense, (Boswellia), as an oral supplement. This needs to be done through consultation with a naturopathic or homeopathic physician. Boswellia is one of the best anti-inflammatory agents in natural medicine, often out-performing the pharmacological actions of NSAIDs and conventional pain-killers. We use it to treat asthma, allergies, skin disorders, rheumatoid arthritis, Crohn's disease, IBS, and many other chronic inflammatory patterns.
So if you'd like a little extra support this holiday season, treat yourself to a bottle of Frankincense! We just got a new order in from our fabulous herbalist friends at Hollow Reed Holistic. This essential oil is locally made with love and uses only the highest quality plants.
And if you'd like to learn more about supplementing with Frankincense, book a consult with one of our wise doctors who will assess your needs and develop a treatment plan that works best to support your path to wellness.
Happy
Monday

Everyone!!